Guide to Kangaroo Island
Located just a few hours' drive from Adelaide, Kangaroo Island is a small but beautiful escape.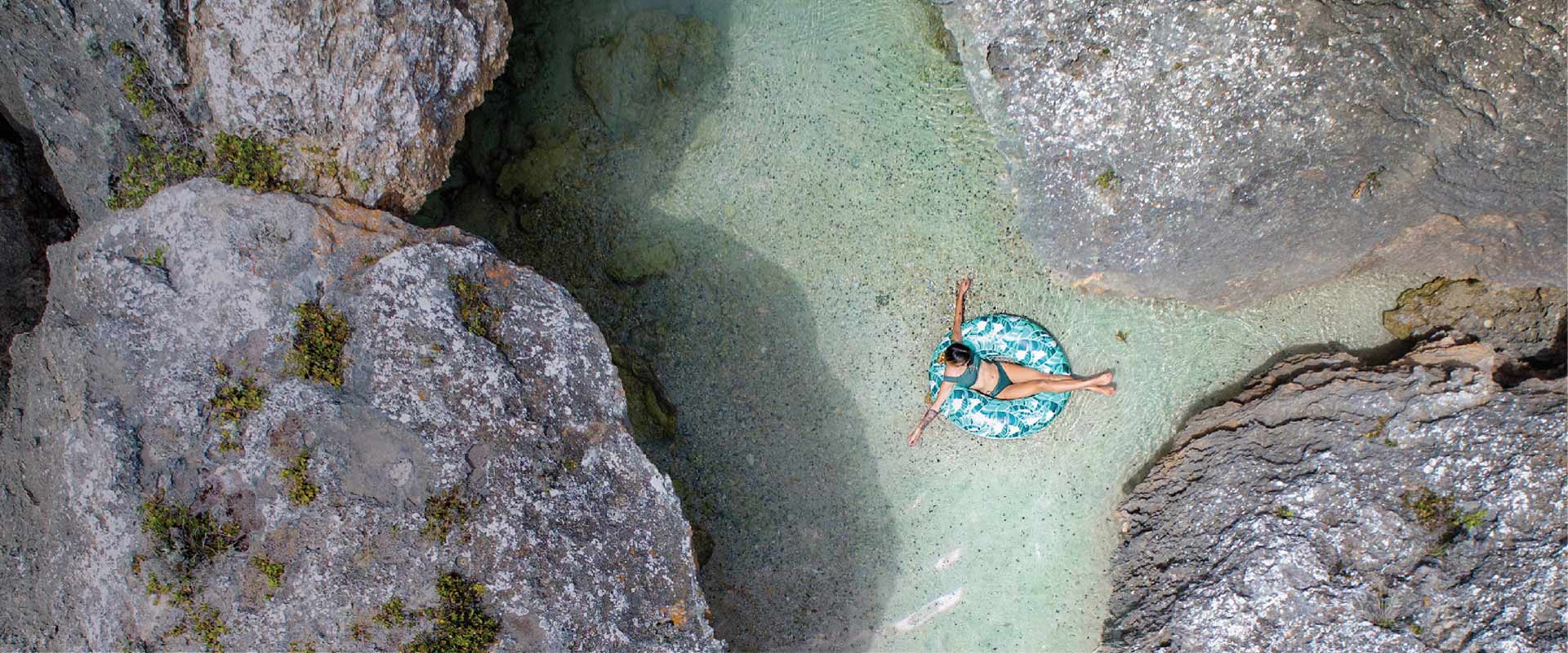 Credit: South Australia Tourism
It's increased popularity in recent years has seen it skyrocket to the top of many travellers wish list. With many activities and attractions on offer, it's ready to welcome you!
Access to the island is by charter plane from Adelaide or ferry from Cape Jervis on the mainland. The island is almost three quarters national park. It boasts incredible rock formations, abundant native wildlife and delightful artisan food experiences. There's plenty to do on the island to keep you busy, but don't be afraid to simple lay back and relax, enjoying the fresh sea air.
Ferry or plane
Access to Kangaroo Island is only by ferry or plane, with most people opting to take the ferry. There are two ferry services operating two and from island. Take your choice between SeaLink and Kangaroo Island Connect. For many years SeaLink was the only way to access the island. Their ferries are older and larger and can transport cars to the island. If you're not bringing a car from the mainland then Kangaroo Island Connect may offer a cheaper, newer trip.
If you're not a fan of boats, flights leave Adelaide for Kangaroo Island daily. The cost is significantly higher than if you were catch the ferry. Both QANTAS and Regional Express Airlines operate within Kangaroo Islands small airport. During peak season you can also book flights between Melbourne and Kangaroo Island.
Travel on the island
Once you're on the island it is important to note that there is no public transport or taxis, and definitely no uber! This means you will need to hire a car or bring one over with you on the ferry. When hiring a car, it is important to consider a few things. Some hire companies on the mainland do not allow their rental cars to catch the ferry to Kangaroo Island. Additionally, you will need to check insurance rules for driving hire cars on the Island. There may be restrictions on driving on Kangaroo Island's unsealed roads. There may also be rules on driving at dusk and dawn when wildlife is active.
If hiring a car while on the island, you will need to book well in advance, especially during peak periods. Cars cannot be booked on arrival to the Island. There are two hiring companies operating on the island, Hertz and Budget Rent-A-Car.
Now that's the important getting here and getting around information covered. Here's an insight to some of the awesome things you can see and experience on the island!
Things to see & do on Kangaroo Island
Farms and Local Produce
Kangaroo Island is home to several local farms and wineries. Many of them allow visitors and have stores for you to visit. Pick up some honey or follow your nose to the lavender fields. Enjoy a glass of locally grown and produced wine. Pair it with a delicious dinner of freshly caught seafood. There's even a distillery with some of the best gin you've ever tasted!
Supporting local businesses are important for the economy of the island. Plus, its a great way to meet locals and learn more about island life. Ask for some tips for the best places to visit and you might even learn about secret local getaways!
There is so much to do on Kangaroo Island that we could never fit it all into on guide! Kangaroo Island is a fantastic place that is waiting for you to visit. Take your opportunity to connect back with nature and enjoy the calmness of island life.
No matter what you do on Kangaroo Island you're sure to have a truly fabulous time!